IMPORTANT NOTICE - NEW ENTRY REQUIREMENTS
Guests with the ALHOSN UAE app can enter Qasr Al Watan by providing proof of full vaccination status and a "green pass" status on the app. Guests without the ALHOSN UAE app can enter Qasr Al Watan by providing proof of vaccination and a negative PCR test within the last 30 days. Learn More about all our safety measures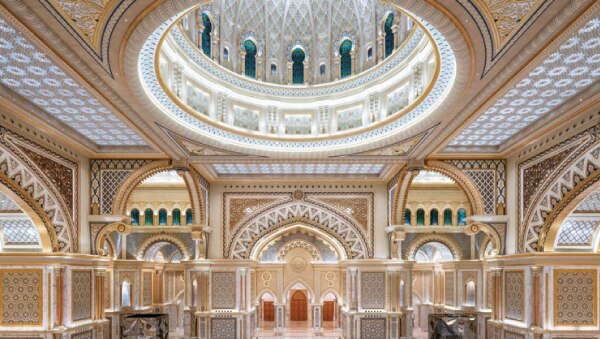 Zones
Visitors can embark on an enriching experience that covers a series of zones, each has a unique aspect of the Palace's many features.
Download the Qasr Al Watan Map
Enjoy a contactless experience at the Palace. Navigate your way through all exhibitions, shopping and dining options available at Qasr Al Watan.
SHARE OUR NATION'S JOURNEY
Qasr Al Watan is more than a palace, it is a unique testament to the spirit of the United Arab Emirates' people and its leaders. The Palace invites the world to share our culture, knowledge and inspiring journey. Qasr Al Watan is more than just a palace, it is an enriching interactive journey in a contemporary setting that reveals and reflects on governance, knowledge and craftsmanship.